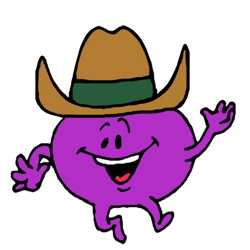 Welcome to the Saskaberry Ranch. Y'all come on in and see what's happenin' at the ranch. This here site will tell you everything you need to know – that we grow, what's available right now, how to get here, and we'll even give you some ideas of what to do with all that delicious fruit.
If there's anything you can't find here, send us an email – phil@saskaberryranch.com.
You can follow us on our facebook page too!
Farm Fresh Saskatoons, Strawberries, & Vegetables
Free Range Chicken
U-pick or We-pick
Beautifully situated on Alberta's Cowboy Trail
Fun for the Whole Family
Picnic Area
Calgary & Central Alberta's Locavore Destination